In the Beginning…
All stories should have a beginning — here it's 1977, and my first bike, a 1958 Royal Enfield Crusader Sports, 849 EBB. Bought in a box and several paper bags for £80 and rebuilt over the summer of 1976 by myself and my father, this was my transport through my second and third years at University. Sold in 1978 to fund an expedition to Africa, it was briefly seen in about 1988, putting down Princes Street in Edinburgh, pursued by myself on foot, with a cry of "Come back you bastard, I want my bike back!!"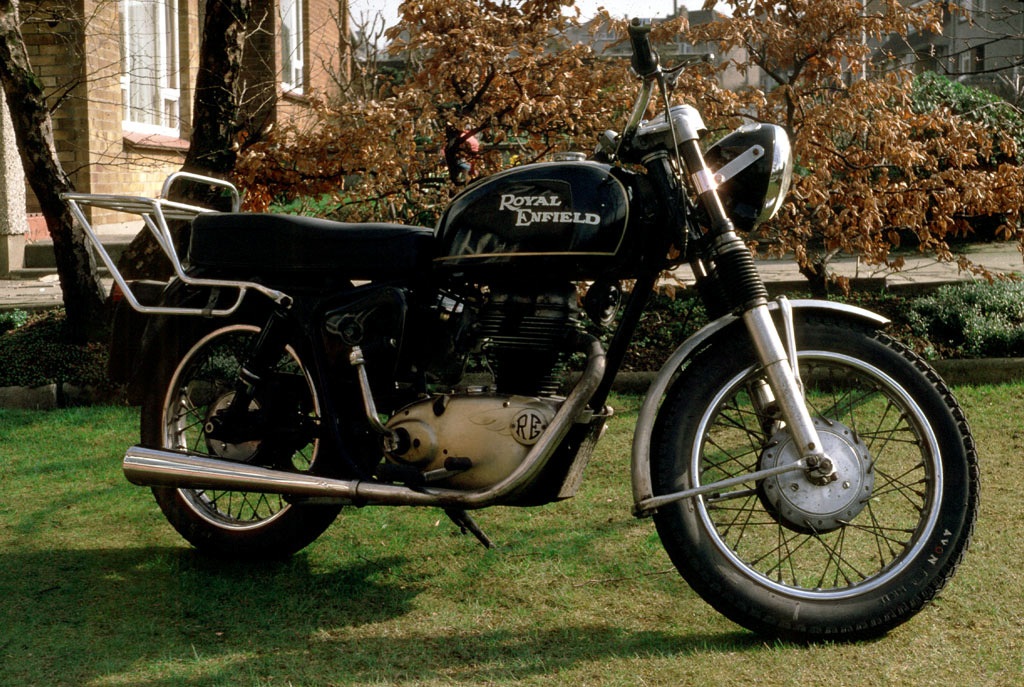 Fast Forward to the Eighties
Even in its time this was a classic machine — the original pocket rocket – my 1976 Honda 400/4, TKV 636R. I've come back to biking twice — in 1980, this was my first re-run, and something of a revelation after a near three-year layoff. It was smooth, it was fast (104mph flat on the tank) and it was capable of journeys of several miles without needing a complete rebuild. Which was a novelty. In fact it was 100% reliable in the years I had it, after which things went Italian.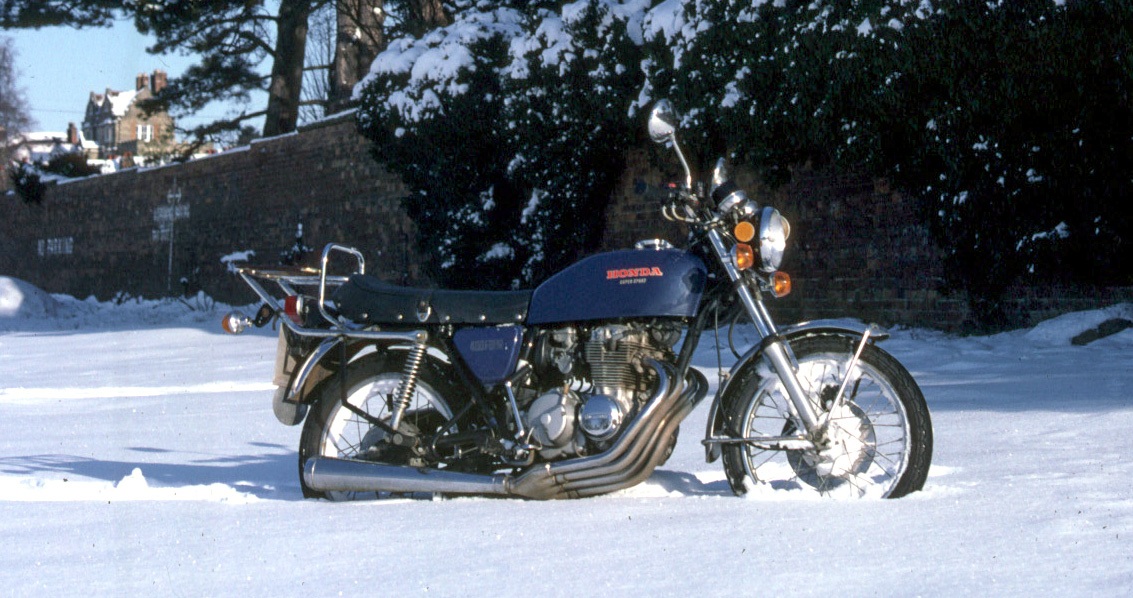 The Then
This is where it all started — not the motorcycling, but the sad obsession with Ducatis. It almost wasn't — in 1982 I'd got as far as a deposit on a Moto Guzzi Monza. Then I decided that I wasn't that keen on agricultural machinery and ended up with MGW600W, a Pantah 500SL. My sole transport again, and 30,000 miles in two years showed that,even then, Ducatis could be used as day-to-day transport. And it hardly blew up at all.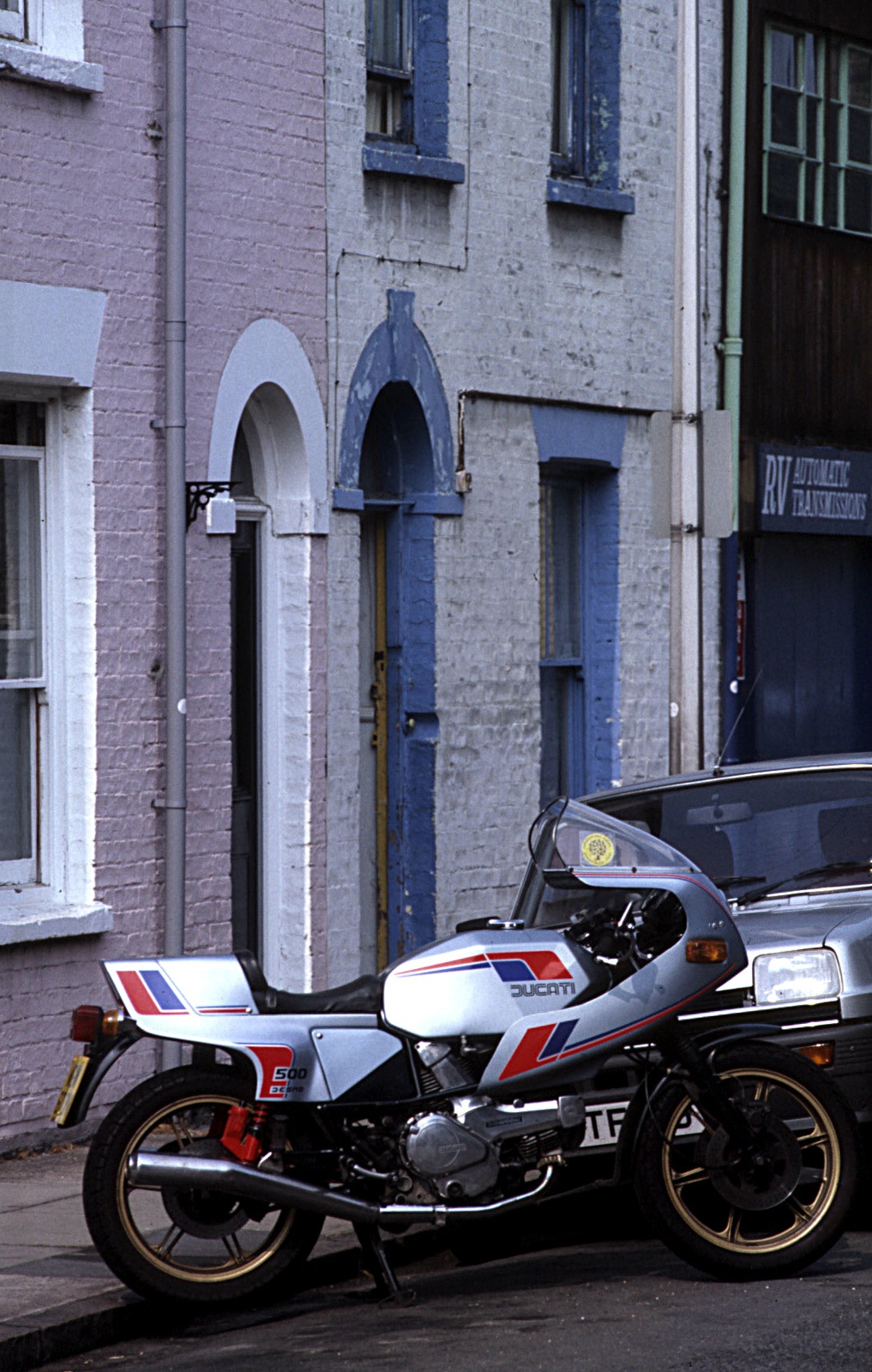 Back in Line
It's April 1999, I'm back and this time it's personalised — a standard Ducati 748BP is only the start of my revenant motorcycling. How I got here is in this diary, what I'm doing with the bike is in the tech area.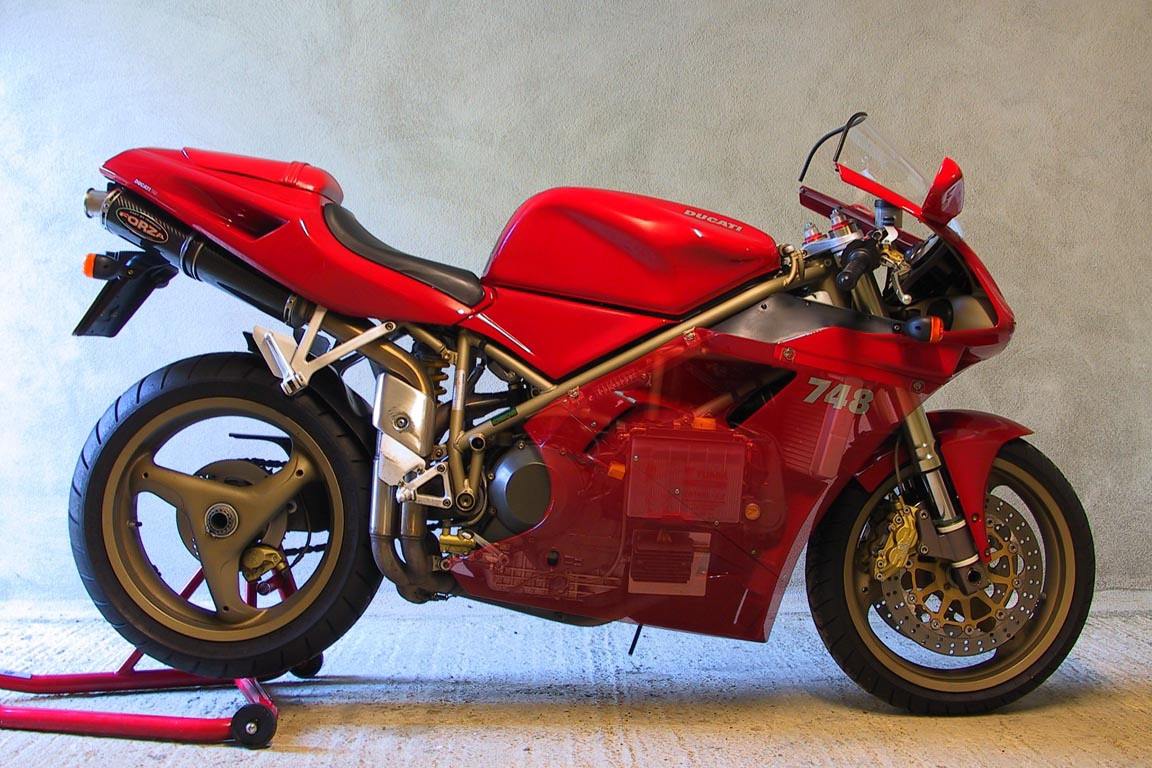 (Almost) The Now
Fast forward to October 2002 and I've moved on — to my long-range Stealth Bomber — my Ducati ST4s. Trust me to take delivery of a new machine just as the summer comes to a soggy end…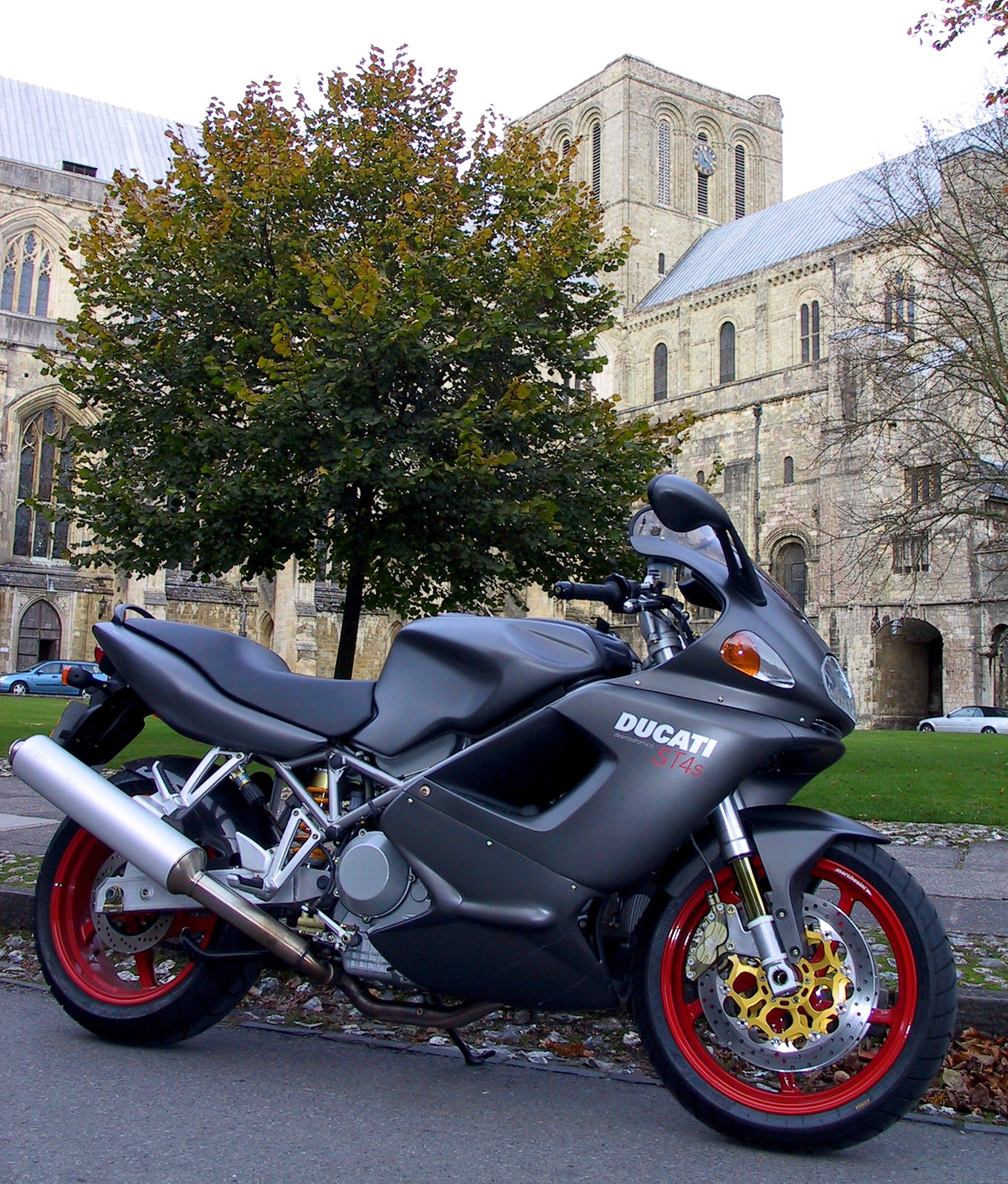 Not Only But Also…
June 2010: Eight years?! Blimey… Where'd it all go? Never mind, I'm still here, albeit elsewhere (courtesy of a life transplant to the depths of Highland Scotland) and still have the dear old ST4s, 46,000 miles on and running as sweetly as ever, courtesy of a new wiring harness and ECU in the last couple of years. But here, at long last is the new new toy: A 2010 Ducati Multistrada 1200S Touring, which maketh everything else I've owned feel like a stone-age moped (including the stone-age moped).